Highly Qualified
Candidates in Health Care, Security
& Construction Sectors
We provide 24/7 hour service, 365 days a year
Beta Recruitment Group Ltd focuses on building long-term Relationships.
     Beta Recruitment Group Ltd prides itself on the quality of its candidates. Our team had years combined experience and we ensure all members of staff are trained. Each candidate is thoroughly vetted, pre-screened then selected to ensure highly qualified candidates.
     We supply both temporary and permanent staffing solutions to healthcare, cleaning, security and construction sectors.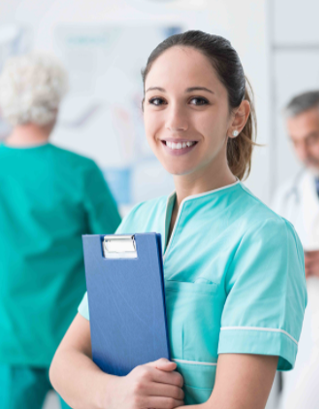 Competitive and Flexible Pricing​
Beta recruitment group ltd focuses on building long term relationships. We have the flexibility of having suitable rates to suit our client's requirements. Meanwhile in doing so we ensure the quality and standards of the candidates provided does not suffer.
All of our candidates are broadly employment referenced, while original identifications are checked and verified. Passionately recruiting & operating in the Healthcare, Social Care, Security, support worker, cleaning and construction labourer
Out of Hours Bookings & Issues
We pride ourselves in satisfaction as a key to recruiting and retention. Having flexible working hours contributes to increased productivity with an edge over our competitors. We provide 24/7-hour service, 365 days a year.
Quality of hire is what makes the recruiting process worthwhile. Many companies focus on building a fast and cost-effective recruiting process. But hiring for efficiency doesn't necessarily translate into good hires and business success. Our team implements a genuine and honest approach to you.